Listed below are the parents of the litters we have available. To view the kittens pictures click on the link below the parents of the litter you are interested in and you will be taken to their litter page.
***Please note that all our kitten are not listed on our website and they are first posted on our Paparazzi Bengals Facebook page. To view more photos, please refer to our page. If you are interested in one of our kittens and would like more information please feel free to private message us or wish to be on our waiting list to reserve a kitten, it is a $300 deposit for a kitten and for a breeder kitten the deposit is $600 and we ship worldwide!



Email us:
paparazzibengals@hushmail.com
Inquiries welcome...For your convenience, our contract is available for you to download if you are interested in our Bengals. Please read, fill out and email it to us.
Sire ~ Giovanni Amurr Of Paparazzi Bengals
Dame ~ Sherakan Bengals Of Paparazzi Bengals
Female - - DOB ~ AUG 12-18

To see availability of kittens go to our Paparazzi Bengals FB page...Click on image below

Young Adults and Retired cats are available as pets for Loving forever homes.

Time to time we have our beautiful adult Bengals from our breeding program available for loving forever homes.
It is difficult to make a decision to pet out one of our beauties as they are a part of our family.


If you are interested in a Bengal but didn't think you could adopt one of these beautiful exotic cats this is a great opportunity. Our retired cats come with registration, and health records, including neutering/spayed, deworming and vaccinations.

Our cat were specially selected for our breeding program based on their stunning markings, contrast, head type and pedigrees from all over the world. We do not sell our retired cats to other breeders as they are ready to be loved and pampered as your family pets.
Protect Your Kitten
TERMS
AVAILABLE ~ Means, this kitten is available so feel free to enquirer, it will be on a first come, first served basis.
PENDING ~ Means this kitten is on hold until our reservation list choose or is under evaluation, he/she might become available
RESERVED ~ Means a deposit has been made on a kitten but not paid in full
ON HOLD ~ Means that we are holding this kitten for further evaluation (till a specific age). However, feel free to inquire as it may become available.

KEEPER ~ Means that we are keeping this kitten in our breeding program and will not be available
SOLD ~ Means this kitten has been sold and not available.

SHOW BREEDER QUALITY ~ means Bengals display traits of a championship Bengal, and are considered the highest quality of Bengal cats. Championship characteristics for all breeds of cat are defined by TICA. Keeping in mind,there are no guarantees of show successes!
BREED QUALITY ~ means Bengals show some championship qualities but not enough to meet the criteria as a show cat, but reveal characteristics that are important for breeding such as temperament, color/contrast and distinction, or good instinct in females for raising kittens.
SHOW PET QUALITY ~ means Bengals display some champion qualities but with a
PET QUALITY ~ means Bengals are not show quality, but display a good disposition, temperament, and are healthy; these qualities will make them great pets in homes of cat lovers after being spayed or neutered. Although, these cats have the looks that could be similar to show cats.
NOTE: ALL DEPOSITS ARE NON-REFUNDABLE WITH NO EXCEPTION BUT CAN BE TRANSFERED TO ANOTHER KITTEN FROM ANOTHER LITTER.
Pet kittens must be paid in full either by bank transfer or e-transfer two weeks prior to shipping or pick-up, sorry we do not accept cheques.
Breeder kittens (overseas) must be paid in full before pet passport time at around 11-12 weeks by bank transfer.
PLEASE NOTE THAT A DEPOSIT ONLY RESERVES A KITTEN UNTIL FULL PAYMENT IS DUE AT 3 MONTHS AND FULL PAYMENT IS DUE TWO WEEKS PROIR TO PICK UP.
Shipping and related expenses must be paid at time of booking flights. This is not included with the kitten pricing.
Payments will be accepted by VISA, MASTERCARD, AMEX and DEBIT or cash.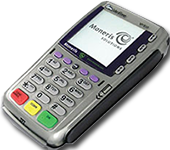 A contract will be necessary to be signed by seller and purchaser/breeder.